How The Process Works
Let us help you realize the value of your claim with a team that brings knowledge, experience, and resources to partner with you.  We can help you fight for justice.

Call or Use Our Form
To begin, please provide the necessary information using our form. Afterward, we will reach out to you for further follow-up.

Let Us Understand Your Case
The due diligence of your case may vary depending on the complexity of your case and the extent of our investigation, typically taking around 30 days. Following this evaluation, we will assess the possibility of providing funding for your case.

Decision
Once our team has completed our due diligence and both parties have agreed to proceed, we will work with you to establish mutually beneficial terms, ensuring you receive the necessary funding to pursue your case.
Why Choose Us
We have the experience, expertise and resources to help you discover the value of your claim and seek justice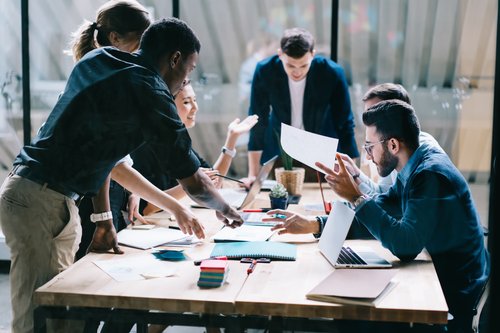 We add value beyond capital and can help by:
Responding quickly to requests and key partner ships across key litigation support categories.
Competitively priced capital to help you seek justice.
Transactions close quickly and know that capital is there because we manage multiple pools of capital.
A partner who you can trust and grow with because we stand by you.
Types of Funding & Investment Criteria
Cases that we typically invest in commercial plaintiffs with claims on behalf of or related to a business and have the following characteristics.
We consider strong claims with a high likelihood of success in the US and common law jurisdictions and arbitration forums
We invest in all stages of business disputes, from inception through trial, appeal, and enforcement of judgement.
Defendants must have the resources, insurance or assets to pay a settlement or judgment.

Single Case Financing (Pre Settlement)

Post Judgement Award Enforcement

Law Firm Loans
Plaintiffs, attorneys, and law firms need financial backing to help them diversify risks and survive the long court process.
Fill the form below to get started