How The Process Works
Let us help you realize the value of your claim with a team that brings knowledge, experience, and resources to partner with you.  We can help you fight for justice.

Call or Use Our Form
Fill out the information that we need to get started.  We will then contact you to follow up.

Lets Understand Your Case
We review your case to make sure we can help.  Our team will start our due diligence to determine the strength of your claim and work with you to understand your case. This can take as little as 2 weeks to as long as 60 days to determine if we can fund your case.

Decision
After our team does our due diligence and we both agree on working together, we will work with you to create terms that work for everyone to get you the financing to help you proceed and seek justice!
Why Choose Us
We have the experience and expertise to help you discover the value of your claim.  We have the resources to fund your legal expenses to seek justice.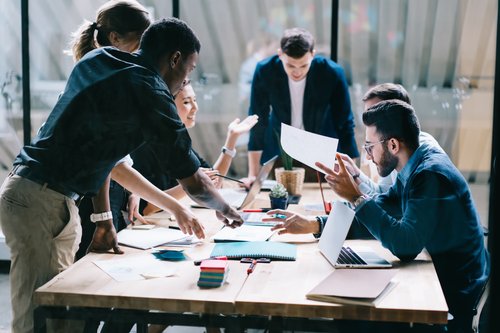 As passive investors we add value beyond capital. We can help by:
Responding quickly to requests and key partner ships across key litigation support categories.
Competitively priced capital to help you seek justice.
Transactions close quickly and know that capital is there because we manage multiple pools of capital.
A partner who you can trust and grow with because we stand by you.
Cases Covered & Investment Criteria
Cases that we typically invest in have the following characteristics. We invest in commercial plaintiffs with claims on behalf of or related to a business.
We consider strong claims with a high likelihood of success.
We are focused in the US and common law jurisdictions and arbitration forums.
Defendants must have the resources, insurance or assets to pay a settlement or judgment.
We invest in all stages of business disputes, from inception through trial, appeal, and enforcement of judgement.
We look for a cost to verdict / settlement ratio of 1 to 10 that provide an appropriate return relative to our investment.

Breach of contract

Domestic & international arbitration

Trade secrets and unfair competition disputes

Fraud

Banking and financial litigation cases

Securities and shareholder disputes

Professional negligence

Competition and antitrust

Trust litigation

Enforcement of judgements and awards
Apply for FREE
Plaintiffs, attorneys, and law firms need financial backing to help them diversify risks and survive the long court process.
Fill the form below to get started